In the News
Museum of Art - DeLand featured in Discovering DeLand
January 12th, 2019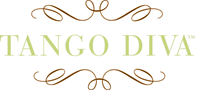 Florida has been a magnet for tourists for centuries. But in 1876, the year of the U.S. Centennial, more and more set off to explore and vacation south to celebrate the country's birthday in fashion.
Wealthy society families secured second homes and Henry Flagler's new rail system, the Florida East Coast Railway, opened up a construction wave of resort hotels from Jacksonville to Palm Beach.
The citrus, sunshine and sandy beaches were gold to the early visitors, prospectors and developers who quickly claimed a stake in the new found paradise.
Persimmon Hollow, a tiny speck in Central Florida between Orlando and Daytona was one of Florida's special finds. Persimmon Hollow's towering trees, lush tropical blooms and strategic location would garner attention from a few visionaries like John Stetson and Henry Deland. With easy access the St. Johns River, the sleepy hollow was destined for success. Henry Deland was so convinced, he secured 160 acres, founded a town, naming it after himself, and put the wheels in motion to pursue his dream.
Promotional circulars were swiftly sent out across the country to taut the Florida Leisure lifestyle.
Smart investors knew that tourism was the ticket to draw in needed money. The area's rich natural resources would do the rest sealing the deal with the promise of prosperity to all who took the leap of faith.
Pine trees were plentiful fueling the turpentine and lumber industries.
But it was the coveted citrus crop that would ignite the economy.
Orange Fever was soon rampant. Northerners were flocking to Florida like snow birds.
Deland leveraged his close friends and business connections to support his ambitious development plan.
Henry Deland was so self -assured, he proudly offered a 100% satisfaction guarantee to every land buyer.
Understanding that transportation and education would be key drivers to settlement, Deland worked to get steamboat and train service expanded. And, in 1877, Deland built a public school for the community, the Deland Academy, which would evolve into present-day Stetson University.
An unexpected winter freeze would be the demise of Henry Deland's initial dream. The precious citrus cropped was destroyed leaving farmers devastated. Even the local bee colonies did not survive the deadly frost. But, Henry Deland made good on his guarantee to land buyers forcing him to return to New York to raise funds to cover the mounting losses.
But fear not, the DeLand story has a happy ending thanks to a few good friends in prominent places.
John Stetson, a wealthy hat manufacturer, would step in to save the day. Stetson worked his magic to help grow DeLand into a self-sustaining community. It has been said the Stetson's philanthropic efforts with the school saved DeLand from the citrus setback.
Fast Facts:
• DeLand was the first town in Florida to have electricity thanks to Stetson's good friend, Thomas Edison.
• Stetson brought the first generator (c/o Thomas Edison) to DeLand powering his home and the three town light posts.
• Stetson built an Ice Plant providing the first clean ice supply for locals and farmers
• The Winter Freeze of 1894 & 1895 wiped out 95% of the citrus crop. The Orange Belt soon moved further south.
• John Stetson continued to foster Henry Deland's dream for the city and became an important founding trustee of the school. Today, the Stetson University's sports teams are fondly called "The Hatters" in his honor.
No longer the sleepy college town of years past, DeLand has blossomed into a vibrant city brimming with small town charm, history and artful distractions.
In fact, DeLand was recognized as a "Great American Main Street Award" winner in 1997 by the National Trust for Historic Preservation and awarded "Best Downtown 2017" in the annual America's Main Streets Competition.
There is so much to see, do and experience, so best to plan on no less than a long weekend to take in much of the sights.
Why go? History and natural beauty beckon.
Step back in time and follow the footsteps and entrepreneurial spirit of our forefathers as they embarked on an adventure of enterprise. Lose yourself in mindful thought amidst grand moss-draped oaks along the river or venture out to the springs to see native wildlife, birds and manatee.
DeLand will not disappoint.
The tourism tagline sums it up well – "Old Florida…New Vibe"
It is never too late to Experience the Florida Leisure Lifestyle.
Where to Stay: The Deland Hotel – "Affordable & Authentic". The historic boutique property, just 4 blocks east of the city center, offers a quaint and unique experience. The beautiful stately-mansion dates back to the 1920's. The owner has worked hard to retain the architectural integrity inside and out. The hotel's vaulted ceilings, wood flooring, chandeliers and cozy drawing room are special touches. Each vintage style suite features antique furniture and a 1925 claw foot bath tub. Guests are invited to unwind with a glass of wine each afternoon and are treated to a complimentary hearty breakfast at Hunter's, a local diner favorite since 1968. 10 Guest Rooms/ Seasonal Rates Starting at $110. For more information, call 386-624-6710.
Best Bets:
Shopping: Head to N. Woodland Avenue in the heart of town to begin your adventure. Here you are sure to find treasures. My top picks include: the Pinup Parlor Boutiquewith rockabilly/retro fashions for daring divas; Groovy Records, a vinyl goldmine; Knead Sole, a divine reflexology wellness center; Anna Bananas, a fabulous furniture/gift store with custom reclaimed wood designs and the So.NY Market showcasing the celebrated WING themed art designs of DeLand Artist, Erica Group.
Erica's WING art has taken flight all over West Volusia County. Four new installations grace the area's favorite attractions: Bi-Plane Wings at Skydive DeLand, Fairy Wings at Cassadaga, Scrub Jay Wings at Deltona Lyonia Preserve and Peacock Wings at Barberville Pioneer Settlement. A wonderful " Wings of the West" photo opp awaits at every stop.
Not to miss: A stroll through Artisan Alley, just off of Georgia Avenue, home to Persimmon Hollow Craft Brewery, Bake Chop Artisan Kitchen, Florida Victorian Architecture Salvage and more. Be sure to pop into The Scullery Kitchen Shop for a jar of local jam or apple butter. Every Friday evening from 6-9 p.m., the Artisan Alley comes alive with a festive Farmer's Market featuring fresh produce, artwork and tasty bites.
Arts and Entertainment: Art abounds on nearly every corner. Enjoy DeLand's Sculpture and Mural Walks. Self-guided tour maps are available at the Visitor's Center on New York Avenue. Step out for an evening of musical theater or a iconic headliner at the Historic Athens Theatre followed by nightcap at the Elusive Grape or Half Wall.
Spend an afternoon at the Museum of Art DeLand mesmerized by world renowned collections that rival any metropolitan city art scene. Afterwards, pop into the museum shop, on the corner of N. Woodland and New York Avenues, for fanciful gift ideas. Mark your calendars – the much anticipated exhibition, African American Art: We Too Dream American, opens January 2019. Museum closed on Mondays. Admission: Special Exhibitions $10; children under 12 are free.
Fast Fact: The Museum of Art DeLand is home to four PICASSO lithographs.
History: The West Volusia Historical Society offers tours daily of the Deland House which offers valuable insight into life in the late 1800's. The knowledgeable staff are true storytellers always giving an entertaining perspective. You will not want to miss Stan playing the pump organ/piano. A sight to see!
Daytripping in De Leon Springs State Park: A must for the ultimate "Pancake & Park Experience". De Leon Springs State Park is a short 20 minute ride north of downtown. You will find a lovely canopied picnic area, walking trails and a natural spring. Rent a kayak or enjoy a boat tour. The highlight of every visit is a sumptuous savory stop at the Old Spanish Sugar Mill Grill and Griddle House. Modeled after the original historic mill, the restaurant serves up an unforgettable meal. Visitors delight in "pancakes extraordinaire" prepared from their very own table electric griddle. A fun food frenzy for the entire family. All you can eat for only $4.95. Open Year Round (except for Thanksgiving and Christmas). If your schedule allows, travel to nearby Blue Spring State Park, southwest of DeLand in Orange City, to catch a glimpse of Manatees, Florida's beloved gentle giants.
Skydive DeLand: Enjoy a tandem jump or just say you did. Jump packages start at $189. Since 1982, one of the area's top attractions welcoming nearly 100,000 people each year. You will find the place buzzing with local and international jumpers in training. The pros come to sharpen their skills in the Florida Sunshine. Catch all the action from the outdoor viewing deck. Stay for an hour or the day. Open 7 days a week/ year round. Food and refreshments available onsite at The Perfect Spot Restaurant & Bar.
Events & Festivals: From the annual Spring Bike Rally to the Fall Festival of the Arts, there is never a dull moment in DeLand. There is an excuse for an escape every month of the year.
Art Collectors should plan a visit during the Off the Beaten Path Florida Arts Tour. Three free self-guided tours over three weekends in February 2019. Visit artists studios, galleries and more. Featured artists, studio guide and schedule available on the Florida Arts Tour website.
For more information and all your vacation planning needs, visit the official West Volusia Tourism website or call 800-749-4350. |
Photos c/o S. Gaspers and West Volusia County Tourism